Food Program Information
Information
This program is available daily for our in-person students and weekly for pick-up by our virtual families.
Currently, approval is pending for ALL students to receive FREE breakfasts and lunches regardless of their current income eligibility status until the end of the school year. Beginning of the year food orders will be free of charge to account for this approval.
Please continue to submit free and reduced lunch applications as they help our school with funding in other ways.
February Ordering
WMAAA Families - follow the instructions under this link to place your February breakfast and lunch orders. The ordering window is now open and orders should be placed no later than Friday, January 21st at noon.
February Food Order Menus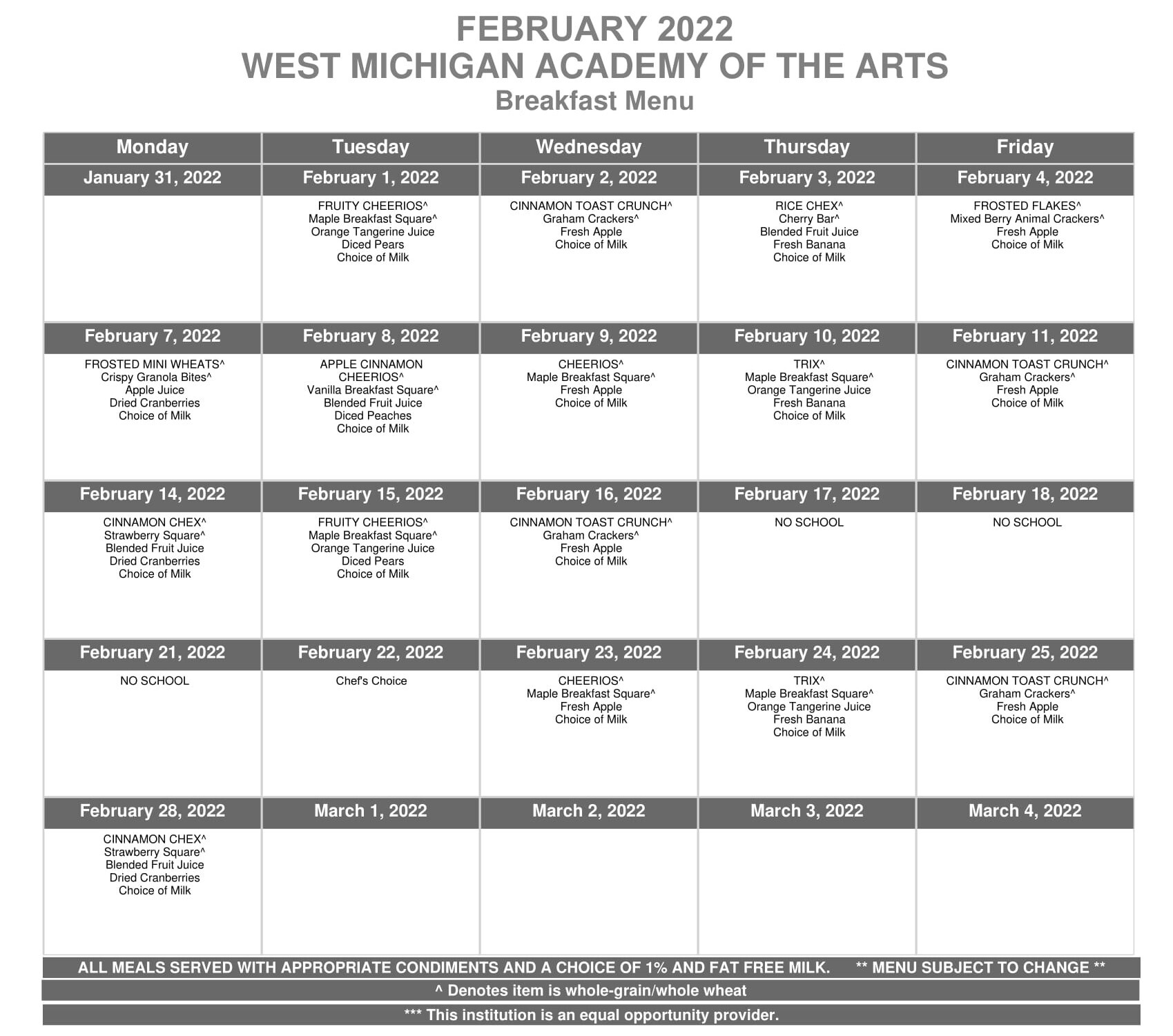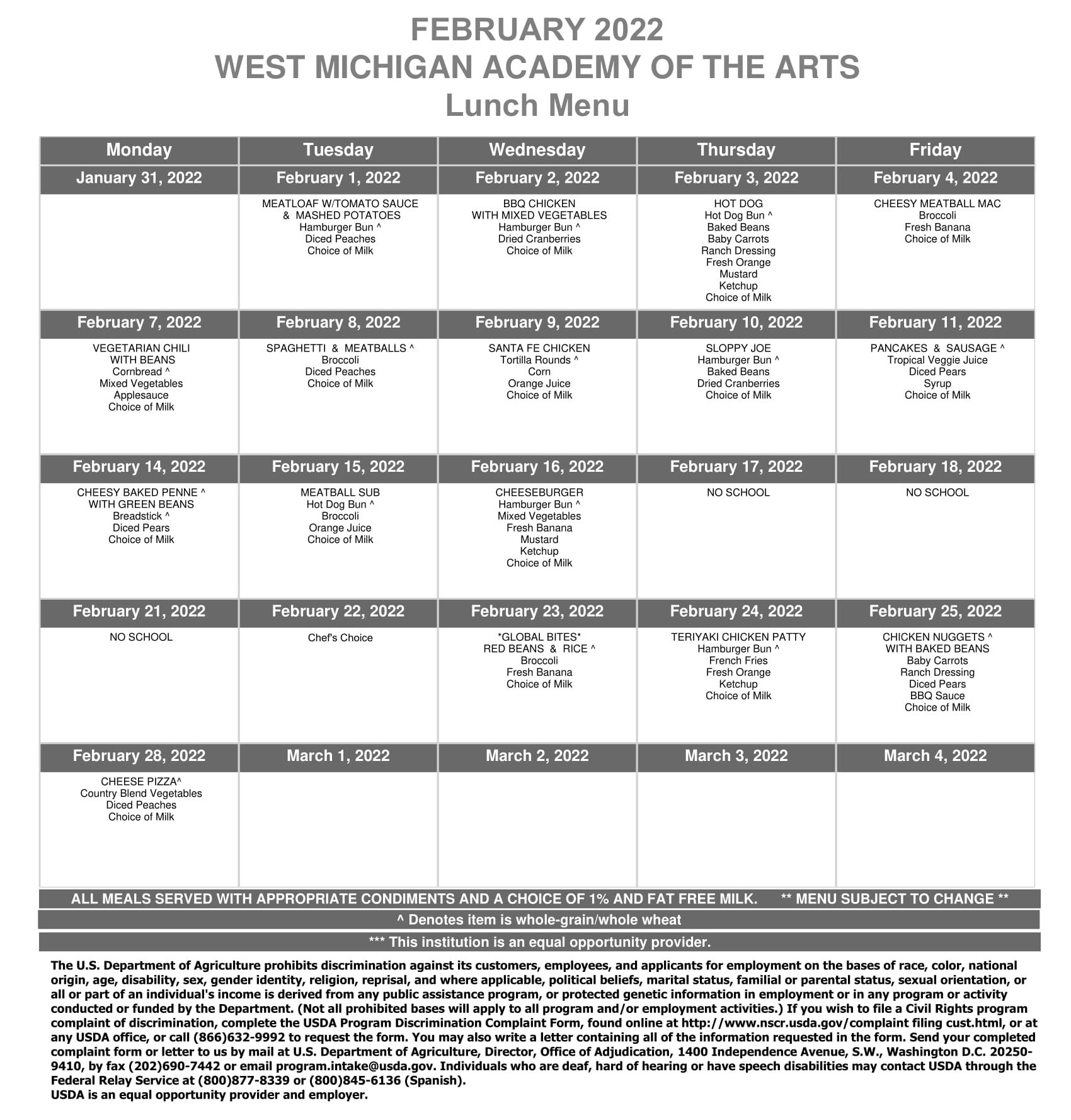 January Food Order Menus